Aussie businesses say economic fortunes on the rise (Part Two)
Welcome to part two in our series on the Sensis Business Index September 2017  report. In case you missed it in part one, the Sensis Business Index September 2017 is a quarterly survey based on the data of over 1,000 small and medium (SMB) Australian businesses across a range of industries.
The report gives an in-depth analysis of this market, including the relevant trends and issues facing many of these businesses, who are essentially the backbone of the Australian economy.
In this article, we'll be breaking down the highlights of the survey across sales, employment, wages, prices, capital expenditure, access to finance, profitability and export. Let's jump in.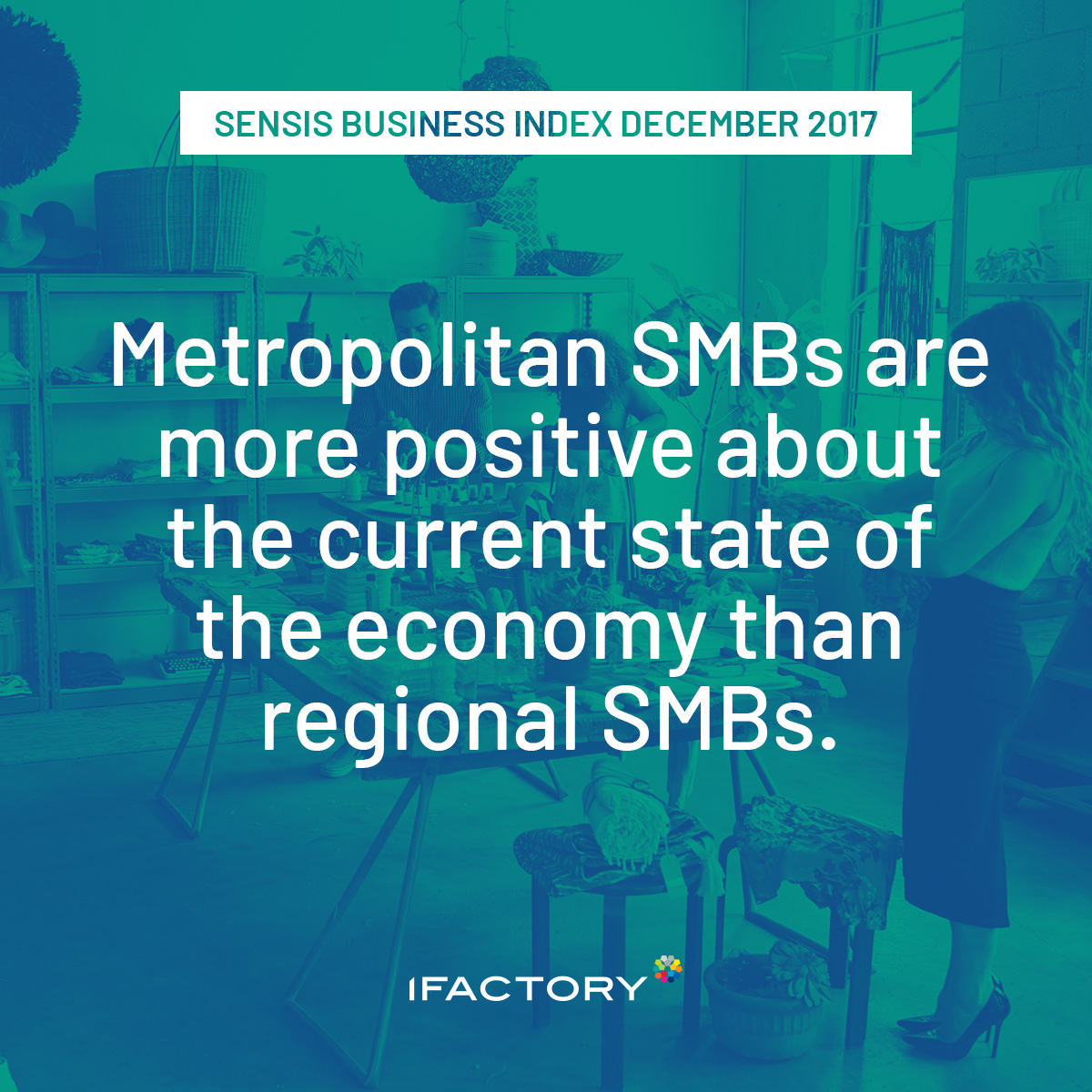 Sales
While sales performance and expectations didn't meet the expectations of many SMBs, the outlook for the future from businesses remains positive. The results were high in above the national average in areas such as ACT (+18) and Tasmania (+16), while the worst sales performance was in Victoria and West Australia.
Over the next 12 months, 42% of SMBs are expecting their sales performance to increase, while 12% a predicting a decline. The index on sales is down on this time last year, and trend-wise continues to decrease overall.

Employment
Employment tends to be hit and miss depending on the quarter, teetering between negative and positive index points for the past seven years. Regardless, SMBs are looking ahead with a positive light for the next 12 months. The most positive employment results were evident across the Wholesale Trade, Finance and Insurance, and Manufacturing industries. Retail and the Transport and Storage industries were among the lowest balance recorded.
Wages
Wage results and expectations haven't changed much in the past year. Higher wages were reported in 19% of the business, while 10% of businesses stating wages had fallen. Wages were best in Tasmania, Queensland and ACT, but a negative result was reported in Western Australian. Over the next 12 months, at least 32% of respondents were happy to report that wages will increase within their businesses.
Prices
Price growth remains at a steady pace and was almost the same as Q3. For the next 12 months, however, 29% of SMBs believe their prices will rise for the consumer while 4% are predicting a fall.

Capital expenditure
Over the last 12 months, 21% of surveyed businesses reported an increase in their capital expenditure and 27% reduced it. Expectations for the next year continue to remain cautious, except in industries such as hospitality and finance.
Access to finance
Small businesses, more so than medium-sized businesses, are finding it more difficult to access finance for capital expenditure and growth than this time last year, with the report stating a 12-point decrease to a net balance of +1. SMBs in the Northern Territory find it most difficult, followed by Queensland and Western Australia. The hospitality industry is finding the most financial support and finance and insurance is experiencing the most financial assistance difficulty. Interestingly, Transport and Storage sector are the most likely to seek finance, while Health and Community Services are the least likely.

Profitability
Business profits are looking low across both small and medium-sized businesses. The survey observed a negative score of -3 overall, which hasn't really moved over the past year. While expectations are low, 37% of SMEs are hoping to turn a better profit in 2018.
Exports
There's been a four-point decrease in the proportion of small and medium businesses exporting goods over the past year. Despite this, Sensis has uncovered 36% of SMBs are seeking growth for their business through exports.
There you have it. The next survey is due for release in Q2 of 2018. If you're an SME looking for website services for small businesses in 2018, iFactory specialise in website design companies for small businesses. Contact us today to discuss how your ideas and our expertise can create a smart small business website.
You can read the full Sensis Business Index September 2017 report and also check out our Pinterest board Sensis Business Index September 2017 for some sharable statistics.